42 Estates Bangalore Sales Executive/ Manager : 42estates.com
Organisation : 42 Estates
Designation : Sales Executive/Manager
Qualification : Degree
Job Location : Bangalore
Website : https://www.42estates.com/careers/current-openings.php
Want to comment on this post?

Go to bottom of this page.
42 Estates Careers
To have a career that is both successful and gratifying, one requires professional guidance and great mentors. Individual characteristics like great work ethic, dedication and diligence add to achieving the career you always wanted.
Related / Similar Job : Global Indian International School Noida TGT Maths Teacher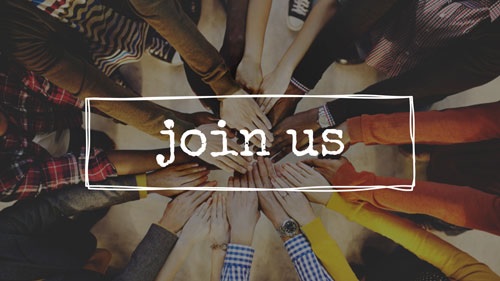 We at 42 Estates provide our employees a plethora of opportunities to learn and grow in their job roles. We believe it is key to educate yourself and be abreast with contemporary trends in the field to be a leader in the real estate industry.
Current Opportunities
42 Estates proudly invites you to submit your applications for the following openings
1. Sales Manager
** (5-7 Years of work experience)
** Graduate/postgraduate from a reputed institution
** Well versed in English
** Strong communication, presentation and listening skills
** Devise strategies and techniques necessary for achieving the sales targets
** Visiting properties on regular interval
** Penetrating into different micro markets
** Contributing and developing marketing plans and strategies
** Devise promotional activities.
** Meet monthly/annual sales targets
** Prepare monthly MIS/sales reports.
2. Sales Executive
** (0-2 Years of work experience )
** Graduate/postgraduate from a reputed institution
** Well versed in English
** Visiting properties on regular interval
** Map potential customers and convert leads.
** Strong communication, presentation and listening skills
** To be able to keep up with long working hours
** Conduct various sales promotional activities from time to time, as directed by Marketing team
** Meet monthly/annual sales targets
** Should be a good team player and work with synergy.
** Should have own conveyance with valid driving license.
3. Finance Manager
** ( 5-8 Year experience )
** Bank reconciliation.
** Reconciliation of GL and Balance sheet items.
** Verification of bills and receipts.
** Issuing payments to vendors.
** Invoice preparations.
** Keeping track of sales and payments.
** Processing of accounting entries, reimbursements etc
** Booking of incoming payments.
** Creating Budgets, forecasts, Perform variance analysis, perform Balance sheet analysis, generate MIS reports
** Process invoices in work flow.
** Validate key fields from scanned documents.
** GST knowledge and compliance
** Experience in attending tax assessments.
** Proficient in Tally.
** Should have prior experience in general accounting procedure.
** Thorough knowledge of Balance sheet items/income statement.
** Thorough understanding on Inter company transactions.
** Prepare profit and loss account and Balance sheet.
4. HR & Administration
** ( 5-8 Year experience )
** Implement and monitor adherence to facilities policies and procedures
** Co-ordinate with team members of other departments for smooth functioning of the organizational processes
** Ensure that all facilities are maintained in sound condition to ensure a safe and efficient work environment
** Vendor Management
** Knowledge of statutory compliances
** Human Resource Management at site; Strong at statutory compliances including licensing, renewals, submissions, returns on time, Payroll Management, Recruitment & Onboarding
** Travel Management
** Stationery Management
** Payroll and Attendance
** Recruitment & Staffing
** Assists with the development and administration of programs, procedures, and guidelines to help align the workforce with the strategic goals of the company
** Drive Employee Engagement Activities & Training and Development
** Drive Reward and Recognition program
5. Commercial Assistant Manager
** The candidate should have minimum 3 years of experience in commercial
** Coordinating with clients for agreement
** Timely payment collections from customers as per the booking and work in progress.
** Follow up on collection
** Cash Flow Preparation
** Interact with financial institutions for providing documentation.
** Offsetting payment
** Preparing weekly and monthly outstanding
** Preparing back up file for Invoice submission
** Maintaining master tracker
** Co- ordinating with sale, legal and client on queries raised
** MIS work
** Facilitate customer for registration
6. Presales Executive
** Candidate should have minimum 6 months of good experience in Presales, working knowledge with any industry.
** Handful knowledge in MS Office and other Basics of computer.
** Responsible for handling the customers inquiry and coordination with Sales team.
** Co-ordinate between Sales Team & Clients for business development.
** Be solely responsible for continuous follow-ups with clients until prospects are converted into buyers.
** Work with the Sales teams and Sales Heads to develop and grow the sales pipeline .
** Comfortable with handling data of Sales Admin, Customer Service parameters, Basic analysis of data and handling data queries.
** Thoroughly knowledgeable of products and related processes for ensuring top most experience at all milestones of customer life cycle
** journey from sourcing to conversion & Reference generation.
** Build and cultivate prospect relationships by initiating communications and conducting follow-up communications in order to move
** opportunities through the sales funnel.
** Manage data for new and prospective clients in CRM, ensuring all communications are logged, information is accurate and documents are attached.
** Prepare and analyze sales pipeline reports
7. Quantity Surveyor Civil Engineer
** (4-6 Years Experience)
** Checking materials and work in progress for compliance with the specified requirements
** Observance of safety requirements
** Good understanding of layouts, material finishes, working drawings etc.
** Submitting project deliverables and ensuring that they adhere to quality standards.
** Preparing status reports by gathering, analyzing and summarizing relevant information.
** Recommend ways to make an activity more cost effective and productive Check and certify the Sub-contractor / Labour bills.
** Efficiently working towards quantities and material reconciliation.
** Work on the cash outflow of the project to ensure the audit of, quantity of material inward and stock at site.
** Work at sites to gather information on materials needed, labor required, and other factors.
** Read GFC Drawings and technical documents in order to calculate quantities and work on daily cost sheets.
** Collaborate with engineers, architects and contractors on estimates.
** Check and certify the Sub-contractor / Labour bills.
** Use computer software to calculate quantities and rate analysis Efficient Analytical skills.
How To Apply?
Apply Online : https://www.42estates.com/careers/current-openings.php