Cindrebay Bangalore Admission Officer & Accounts Assistant
Organisation : Cindrebay
Designation : Admission Officer
Qualification : Master's degree in Education or relevant field.
Job Location : Kannur, Trivandrum, Cochin, Thodupuzha, Calicut, Bangalore, Nagpur, Coimbatore, Kolkata, Lucknow, Indore,Hyderabad & Pune.
Website : https://www.cindrebay.com/careers.php
Want to comment on this post?

Go to bottom of this page.
Current Openings in Cindrebay
1. Admission Officer
Overview:
**We are looking for experienced admissions counselors who will be assisting students with admissions paperwork, conduct interviews, arrange for campus tours, conduct information sessions, and represent the institute at college fairs or other recruiting or outreach initiatives.
**The applicants should be knowledgeable, resourceful, and supportive with strong communication skills.
Required Skills:
** Master's degree in Education or relevant field.
** Experience in college admissions may be preferred.
** Familiarity with college and university programs, majors, admissions requirements and processes, and scholarship and financial aid resources.
** Excellent active listening, verbal and written communication, and interpersonal skills.
** Strong planning and people reading skills.
** Ability to multitask and stay organized.
** Willingness to guide others and provide ongoing support as they make important decisions.
Job Responsibilities:
** Highlighting the benefits of specific programs, and courses in order to attract students and encourage diversity on campus.
** Helping students choose courses and extracurricular activities that will help them get into their chosen colleges or careers after graduation.
** Staying current with admission processes and requirements, school programs, majors, and courses, and developments in education and financial aid.
** Conducting interviews, reviewing application materials, and assisting in the admissions decision-making process.
** Arranging campus tours,conducting information sessions, developing a strong & active alumni network.
Locations: Kannur, Trivandrum, Cochin, Thodupuzha, Calicut, Bangalore, Nagpur, Coimbatore, Kolkata, Lucknow, Indore,Hyderabad & Pune.
2. Accounts Assistant
Overview:
**Cindrebay is looking for Accounting Assistants as a part of our financial team.
**The responsibilities of this position include managing expense reports & reimbursements, financial transactions data entering, updating ledger, assisting with audits & fact checking, preparing budgets along with other reports for our internal databases, and reconciling invoices for different departments.
Required Skills:
** Prior experience as an Accounting Assistant or Accounting Clerk.
** Working knowledge of bookkeeping procedures.
** Must be well-versed in financial accounting & regulations.
** Sound mathematical knowledge & attention to detail.
** Proficient with MS Office & Accounting software such as QuickBooks
** Operate with maximum confidentiality with sensitive information
Job Responsibilities:
** Audits, fact-check, reconciliation, discrepancies resolution assistance
** Accurate fact-checking of spreadsheets.
** Maintenance of digital & physical financial records.
** Check spreadsheets for accuracy
** Filing & reviewing of payroll documents.
** Review and file payroll documents
Locations: Kannur, Trivandrum, Cochin, Thodupuzha, Calicut, Bangalore, Nagpur, Coimbatore, Kolkata, Lucknow, Indore,Hyderabad & Pune.
3. Accounts Manager
Overview:
**Cindrebay has job openings for Accounting Manager, who will be responsible for supervising, tracking, & evaluating day-to-day operations.
**The candidate will be working on establishing clear financial procedures & protocols for implementation systems that collect, analyze, verify, & report financial information. An ideal candidate will have excellent communication skills, time management skills, & problem solving experience.
Required Skills:
** Prior work experience as an Accounting Manager, Accounting Supervisor, or as a Finance Manager with a proven track record.
** Working knowledge of MS Office, accounting software, & related accounting databases.
** Must be an expert in bookkeeping, accounting best practices & principles, along with in-depth knowledge of standard accounting, rules, policies, & regulations.
Job Responsibilities:
** Collaboration & facilitation of annual audits
** Systems & procedures improvements & initiatives for corrective measures
** Task/project assignment to staff along with compliance & accuracy
** Meet financial objectives in accordance with the organization
** Establish, maintain and analyze fiscal records for documenting transactions.
** Identification of industry trends & growth opportunities.
Locations: Kannur, Trivandrum, Cochin, Thodupuzha, Calicut, Bangalore, Nagpur, Coimbatore, Kolkata, Lucknow, Indore, Hyderabad & Pune.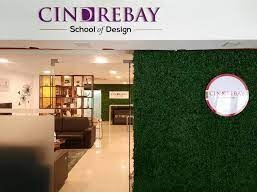 How To Apply For Jobs At Cindrebay?
Mail your resumes here careers [AT] cindrebay.com