Askme Technologies Noida Bidding Expert : askmetechnologies.com
Organisation : Askme Technologies
Designation : Bidding Expert(Online)
Skills : PHP, Web Designing as well as Digital Marketing.
Job Location : Noida
Website : https://askmetechnologies.com/careers.php
Want to comment on this post?

Go to bottom of this page.
Careers In Askme Technologies
1.Senior Bidding Expert(Online)
Job Description :
** Bidding through portals like Upwork, Freelancer, Guru etc.
** Lead Generation.
** Client handling.
** Proposal writing.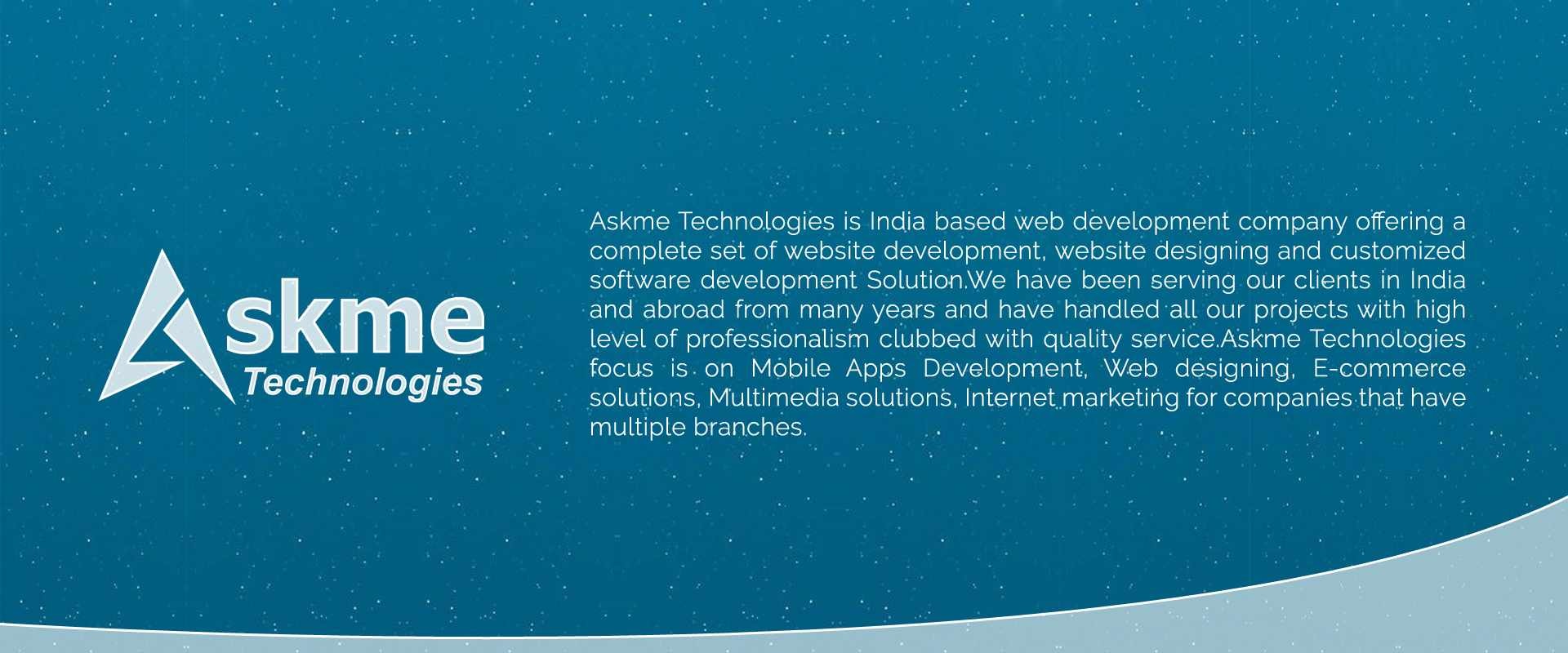 Desired Candidate Profile :
** Must have good knowledge of portals like Upwork, Guru, freelancer etc.
** Must have technical skills about PHP, Web Designing as well as Digital Marketing.
** Good knowledge of bidding profile.
** Able to handle clients independently
** Good communication skills verbal or written.
** Able to write business proposals.
** Lead Generation.
2.SEO Content Writer
Job Description :
** Develop site content (including titles, keywords, meta descriptions and on page copy including updating clients blogs. This includes the keywords Research) Developing external content (press releases / articles for syndication). Should be healthcare specific.
** End-to-end SEO Submission. Developing unique content for client websites, company web properties and newsletter, including technical writing. Writing and posting content online; maintains company Web pages, blog(s) and all digital assets.
** Contributes to/updates the company social sites like Facebook and Twitter Works with developers/IT staff to assess any technical challenges (technical troubleshooting) in displaying the content.
3.PHP Developer
Server side Programming :
** CodeIgniter (Must)
** Core PHP
** Object oriented programming using PHP (Preferred if they have).
Client Side Programming :
** HTML (Must)
** CSS (Must)
** Javascript (Must)
** jQuery (Must)
** Database design and development
** MySQL (Must) – Should have idea about writing sql queries, joins, optimization etc.
Behavioral Skills :
** Should have good spoken and written communication skills.
** Good team player
4.Web Designer
Job Description :
** Develop HTML pages as per design provided by designer.
** Ability to adapt latest technologies and implement the same on projects.
** Development of websites and e-modules as per the requirement by coordinating with designer and Tech team.
** Strong working knowledge on CSS and CSS3 and HTML4/HTML5, JavaScript, JQuery
** Exposure and basic working knowledge to jQuery
** Knowledge on different creative design formats like AI/PSDs
** Mentor and review junior web designers
** Participate in Internal client calls to understand and discuss proposed solution.
** Responsible to follow the best practices followed in the department regarding – procsses, communication (internal & external), project management, documentation and technical requirements like HTML and programming.
How To Apply For Jobs At Askme Technologies?
Step-1 : Go to the career page of Askme Technologies
Step-2 : Choose your designation and click it.
Step-3 : Read the description and click "Apply Now" button
Step-4 : Fill the application with your details and upload your resume
Step-5 : Click on "Send Message" button.