Cheeze Marketing Service Hyderabad Associate Software Engineer
Organisation : Cheeze Marketing Services Pte Ltd.
Designation : Associate Software Engineer
Qualification : HTML5, PHP
Job Location : Hyderabad
Website : http://www.cheezemark.com/careers.php
Want to comment on this post?

Go to bottom of this page.
Job Opportunities in Cheeze Marketing Services
1. Associate Software Engineer (HTML5, PHP)
Location:Hyderabad
Experience:1-3years
Role:
**Develop new user-facing features
**Build reusable code and libraries for future use
**Ensure technical feasibility of UI/UX designs
**Optimize application for maximum speed and scalability
**Meet critical deadlines and business requirements
Must Have:
**One to Three years of relevant experience
**Expert level in PHP, HTML5, CSS3, MySql, JQuery and Java Script
**Well versed in SQL queries and database schemas
**Highly analytical, logical, presentable, ambitious and ready to learn
**Self-starter and must be an individual contributor
2. Associate Copy/Content Writer
Location:Hyderabad
Experience:1-3years
Role:
Good communication: We are involved in writing content for websites from different verticals, and hence need excellent command on English and industry knowledge. The member should able to write, edit and proof read professional write-ups. Able to write highly effective website content that sends the desired message across creatively and in a tasteful manner.
Creative bend of mind: Should posses a unique style of writing to grab the readers' interest towards a topic. In addition, should always carry the zeal to be different every time, he/she writes a repetitive topic. Should be able to write effective copy for mailers, digital advertisements and banners.
Strong visualization and clarity: This position shall need strong visualization skill to understand and write in-depth about a topic. Possess clarity in expressing the desired resulting content.
Quick idea generation: To be a part of the content team, one would require being a quick thinker, and add freshness to a repetitive concept and content.
Must Have:
**One to Three years of writing experience with a Bachelor's degree in communication and/or journalism.
**Education: Bachelor's degree in communication (or) journalism.
**Should be familiar with the standards of SEO and Internet Marketing.
**Willingness to learn different writing styles with less training time.
How To Apply For Jobs At Cheeze Marketing Services?
To Apply For Jobs At Cheeze Marketing Services, Follow the below steps
Step 1 : Go to the above link
Step 2 : Click on Post
Step 3 : Enter your Name
Step 4 : Enter your Mail ID
Step 5 : Enter your Mobile Number
Step 6 : Upload your Resume
Step 7 : Click on Apply Now Button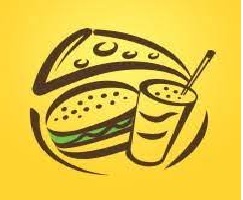 Cheeze Marketing Services Careers
We are always on the search for interns, who are bubbling with fresh ideas and want to get a sneak peek into the corporate world before jumping into the foray completely. Our internship program is tailored so as to ensure a seamless transition from campus to corporate environ for aspiring individuals.
Office Location
Cheeze Marketing Services
35, Road No. 2, Sagar Society,
Sri Nagar Colony, Navodaya Colony, Banjara Hills,
Hyderabad,
Telangana 500034