Vipzr Branding Mumbai Naka Logo & Graphics Designer : 99logos.in
Organisation : Vipzr Branding Pvt. Ltd (99Logos)
Designation : Logo & Graphics Designer
Software Knowledge : Knowledge of Adobe Illustrator / Corel Draw & Adobe Photoshop.
Job Location : Mumbai Naka, Nashik
Website : https://www.99logos.in/careers/designer-registration.php
Want to comment on this post?

Go to bottom of this page.
Job Openings at 99Logos
1. Logo & Graphics Designer
Job Description:
**The candidate is expected to design Logos (mandatory), Brochures, Product Packaging Design, Product Catalog Design, Stationery Design, etc.

**Ability to come up with different types of design concepts according to the client's brief.
**Work with a wide range of media and use graphic design software
**Think creatively and develop new design concepts, graphics and layouts
**Work as part of a team with developers, designers, executives etc.
Software Knowledge: The candidate should have perfect knowledge of Adobe Illustrator / Corel Draw & Adobe Photoshop.
Requirements:
**Proven graphic designing experience
**Possession of creative flair, versatility, conceptual/visual ability and originality
**Demonstrable graphic design skills with a strong portfolio
**Ability to interact, communicate and present ideas
**Highly proficient in all design aspects
**Professionalism regarding time and deadlines
Note: Candidate with logo design portfolio will be considered on priority.
Salary : INR 15,000/month to INR 25,000/month
Location : Mumbai Naka, Nashik
2. Creative Content Writer
Job Description:
**We are looking for a Content Editor to research, write, proofread, and publish online content.
**Content Editor responsibilities include producing the monthly newsletter, fact-checking writers' articles, and optimizing written pieces to increase user engagement.
**If you have excellent writing and editing skills in English and experience managing editorial calendars, we'd like to meet you.
**Please share samples of your work by including either a portfolio or links to your published articles along with your application.
**Ultimately, you will produce engaging quality content that speaks to our audience and boosts engagement with our brand.
Responsibilities & Duties:
** Write blog posts and marketing copy to promote our services
** Update our website and social media pages with new content
** Craft and send our monthly newsletter
** Use online sources to research topics
** Optimize published pieces using SEO guidelines
** Manage the editorial calendar and ensure timely publication
** Generate new ideas around industry-related topics
** Monitor web traffic and user engagement
** A sharp-eye for excellent proofreading and research skills.
** Updating our website and social media pages with new content
Qualifications and Skills:
** Proven work experience as a Content Editor, Web Editor, or similar role
** Portfolio of published work
** Excellent writing and editing skills in English
** Attention to detail
** Familiarity with SEO and keyword research
** Team spirit
** BSc in Marketing, Journalism, Communications or related field
Job Type: Full Time
Salary: ₹10,000 – ₹25,000 per month
Location: Mumbai Naka, Nashik
3. Customer Support Executive
Job Description: The candidate is expected to receive and make calls, Send emails, Interact with clients etc.
Skills: The candidate should have good English & Hindi communication skills.
Candidate Profile:
UG: Any Graduate / 12th+ / Diploma
Experience: 0.6 – 3 years
Job Type: Full-time
Salary: ₹7,000 to ₹10,000 /month
Location: Mumbai Naka, Nashik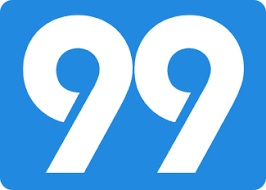 How To Apply For Jobs At 99Logos?
To Apply For Jobs At 99Logos, Follow the below steps
Step-1 : Go to the above link
Step-2 : Click on Post
Step-3 : Give your personal information
Step-4 : Add your Experience details
Step-5 : Add your Education details
Step-6 : Upload your resume
Step-7 : Click on Send Application button