iSQUARE Business Solution Madurai Angular Developer : isquarebs.com
Organisation : iSQUARE Business Solution
Designation : Angular Developer
Skill : Strong knowledge in Javascript, CSS and HTML.
Job Location : Madurai
Website : https://www.isquarebs.com/careers.php
Want to comment on this post?

Go to bottom of this page.
Job Openings in iSQUARE
1. Angular Developer
Experience : 1 to 3 years
Number of Positions : 4
Location : Madurai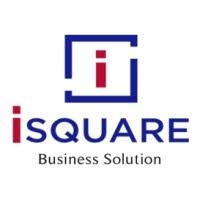 Job Description:
We are looking for an experienced Angular developer. As lead developer your responsibilities are mentioned below
Skills:
**Managed at least 3 to 5 member's team.
**Designing and developing user interfaces using Angular best practices.
**Experience in creating custom, general use modules and components.
**Strong knowledge in Javascript, CSS and HTML.
**Good Knowledge in any of the Backend technologies like Go Lang, Node JS, PHP
**Must be good in MySQL or one the databases such as Mongo dB or Postgre SQL.
**Experience in building tools like Gulp or Grunt.
**Good communication skills.
2. Full Stack Developer (Tech Lead)
Experience : 3 to 8 years
Number of Positions : 2
Location : Madurai
Roles & Responsibilities:
**Hands-on experience in coding is a must.
**Help the development team with day to day activities such as resolve blockers, code review, coding and estimation.
**Closely work with Architects on the designing , implementation and latest innovations.
**Develop CI/CD build/release pipelines with Gitlab/Bitbucket.
Required Qualifications:
**Bachelor's Degree in Computer Science, Information Technology, or a similar field.
**5+ years of software development experience.
**Strong in Troubleshooting, Design patterns, Data Structures and Algorithms.
**Experience in JavaScript , CSS , HTML , Angular 10+, NodeJS, PostgreSQL/MySQL.
Good to Have:
**PHP , React , MongoDB.
**AWS/ Google Cloud infrastructure.
3. Business Development Manager (BDM)
Experience : 10+ years
Number of Positions : 1
Location : Madurai
Job Description:
We are looking for enthusiastic growth hacker (Digital Marketing) on projects through various social media platforms.
Skills:
**Experience in IT Service Industry
**8+ Years of proven experience in Digital Marketing and has good understanding of all social media platforms.
**Experience in executing paid social media campaigns.
**Experience in creating creative and engaging content for social media posts and campaigns.
**Highly creative with experience in identifying target audiences and devising digital campaigns that engage, inform and motivate.
**Experience in Identifying trends and insights and optimising spend and performance based on the insights.
**Experience in measuring and analysing performance of all digital marketing campaigns and user feedback (campaign results, conversion rates, traffic, etc.) against goals (ROI and KPIs) to help shape future marketing strategies
**Experience in creating and optimising landing pages and improving user experience.
**Experience with A/B and multivariate experiments.
**Solid knowledge of website analytics tools (e.g., Google Analytics, NetInsight, Omniture, WebTrends).
**Working knowledge of ad serving tools.
**Strong analytical skills partnered with a creative mind
**Demonstrable experience leading and managing SEO/SEM, marketing database, email, social media and/or display advertising campaigns
**Excellent analytical skills and leverage data, metric, analytics and consumer behaviour trends to generate creative ideas.
4. Content Writer
Experience : 1 to 3 years
Number of Positions : 1
Location : Madurai
Job Description:
**We are looking for a person who specializes in providing relevant content for websites.
**A person who targets an audience and requires the most relevant content to attract business.
Skills:
**Accountable for all content marketing initiatives to drive traffic, engagement, leads, that deliver sales.
**Research and write original SEO ready content for company websites, blogs, articles, publications, infographics, online communication, and content assets including case studies.
**Emails, newsletters, social media and more.
**Analyse, Plan, Create and write engaging and Informative content.
**Create, develop and manage business collateral such as News, Articles, Blogs, Brochures, and Presentations etc.
**Ability to handle E- commerce on various web platforms like Amazon, Adding Contents, Content Editing, Image Collection and Image Description.
**Creating response templates on a wide range of process topics.
**Collaborate with other departments to create innovative content ideas.
**Editorial requirements include basic knowledge of On Page/ Off Page SEO understanding, content categorization and structure, content development, distribution and measurement.
**Systematically distribute content online to various parties (PR, discussion forums, bloggers,
**Guest post websites and social channels, etc.)
**Grow our reach to end audiences and improve engagement/conversion across channels (social, email, blog)
**Must understand the basic best practices of the main social media channels, which content and approaches work on each and why
**Optimize existing content for digital channels.
**Should be keen in Case study
**Should have knowledge in preparing White papers.
Required Candidate profile:
**Excellent writing skills, as well as the ability to communicate and collaborate effectively.
**Proven work experience as a Content Writer, Copywriter or similar role
**Portfolio of published articles
**Experience doing research using multiple sources
**Familiarity with web publications
**Excellent writing and editing skills in English
**Hands-on experience with Content Management Systems (e.g. WordPress)
**Ability to meet deadlines
How To Apply For Jobs At iSQUARE?
To Apply For Jobs At iSQUARE, Follow the below steps
Step-1 : Go to the above link
Step-2 : Click on Apply button
Step-3 : Add Resume Cover Letter
Step-4 : Enter your Name
Step-5 : Enter your Mobile Number & Email ID
Step-6 : Upload your resume
Step-7 : Click on Submit button