Odcet Technologies Gachibowli Android Software Engineer
Organisation : Odcet Technologies Pvt.Ltd
Designation : Android Software Engineer
Experience : 5+ years of object-oriented software
Job Location : Gachibowli
Website : https://odcet.com/o/careers.html
Want to comment on this post?

Go to bottom of this page.
Careers In Odcet Technologies
1.Android Software Engineer
Job Description :
1.We are looking for developers with experience in user interfaces, infrastructure, and/or tools supporting applications on Android using the Android SDK. If you are interested in joining a world-class team of passionate people and industry veterans who like to work hard and play hard, we look forward to hearing from you soon!

2.Android Software Engineer Responsibilities
3.Work closely with our product and design teams to build new and innovative application experiences for Android.
4.Implement custom native user interfaces using the latest Android programming techniques
5.Build reusable Android software components for interfacing with our back-end platforms.
6.Analyze and optimize UI and infrastructure application code for quality, efficiency, and performance.
7.5+ years of object-oriented software development experience.
8.1+ years experience building Android applications in Java using Android SDK.
Note :
Experience building maintainable and testable code bases, including API design and unit testing techniques.
2.Content Designer
Job Description :
1.Content designers at Meta craft simple, straightforward and human experiences by leveraging our expertise in user experience design, design thinking, product strategy and writing. Come join our team to create and shape great, intuitive products and services used by billions of people around the world every day.
2.You'll be expected to design and deliver product flows, new features, in-product messaging, content frameworks, navigation, product naming and more for all platforms, including mobile, desktop, AR/VR, hardware and voice. The Meta Content Design team is one of the largest and most established in the world, and includes people at various stages in their careers.
Skills :
1.Design, write, edit, test and improve content that makes our products easier to use. This includes product flows, interface language, education materials, product names, navigational nomenclature, terminology, taxonomies and other content across Meta products and experiences.
2.Give and solicit feedback from your UX design peers in service of building the best products.
4.Contribute to projects in ways that enhance the clarity and usability of product experiences.
4.Identify problems you can help solve and deliver on them.
5.Partner with our internationalization and localization teams to ensure product experiences are of the highest quality in every language.
6.Collaborate daily with peers across disciplines, including engineering, design, research, marketing and data science.
Note :
Must be willing to travel and/or relocate to work in unanticipated locations throughout the India. No telecommuting.
3.Software Engineer, Product
Job Description :
1.We are the teams who create all of Odcet's products used by billions of people around the world. Want to build new features and improve existing products like Messenger, Video, Groups, News Feed, Search and more? Want to solve unique, large scale, highly complex technical problems? Odcet is seeking experienced full-stack software engineers to join our product teams. You can help build the next-generation of products that help us connect the next billion people, create new features that have billions of interactions per day and be a part of a team that's working to help people connect with each other around the globe. Join us!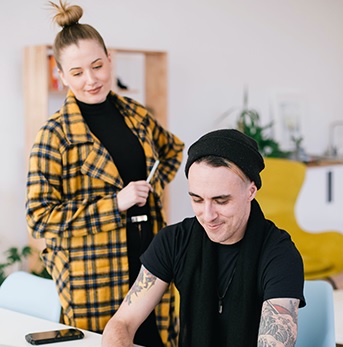 2.Software Engineer, Product Responsibilities
3.Lead complex technical or product efforts across many engineers.
4.Provide technical guidance and mentor ship to peers.
5.Full stack web/mobile application development with a variety of coding languages.
6.Create consumer products and features using internal programming language Hack.
Note :
Experience in either C, C++, Java, C# or other relevant coding languages.
How To Apply For Jobs At Odcet Technologies?
Send resume to Odcet Technologies Private Limited ( Email : info [AT] odcet.com )