Insibe Technologies LLP Pathanamthitta Content Writer
Organisation : Insibe Technologies LLP
Designation : Content Writer
Qualification : Bachelor's Degree, Mass Communications or equivalent.
Job Location : Pathanamthitta
Website : http://insibe.com/careers.php
Want to comment on this post?

Go to bottom of this page.
Current Openings in Insibe Technologies
1. Content Writer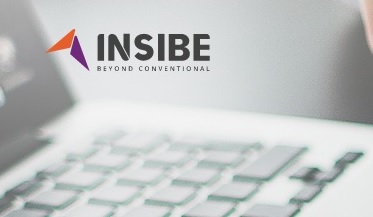 Description:
Do you have a super strong writing skill and able to conceptualize ideas?
**If you have the right quality to join the Insibe team as full-time Content Writer, you will be working together with creative team to develop awesome content and artices.
**Together we will create unimaginable stories!
Technical Skills:
** Candidate must possess at least a Bachelor's Degree, Mass Communications or equivalent.
** Freshers may apply.
** Excellent in English.
** Communicative and good team player.
** Creative, Innovative and open minded.
2. Android Developer
Description:
**Insibe Technologies offers the opportunity to develop applications that are useful for many people as well as opportunities for the implementation of new technologies every day!
**You will contribute with the team that is excited and dare to dream big. In addition, you will get new challenges every day.
Technical Skills:
**Proficient and experienced in SDK Android.
**Familiar with HTML, CSS, JavaScript, SOAP, REST, JSON, Java, Objective-C, or C++
**Experienced in integrating API server and social network API.
**Have high competence in data structure, algorithm, and software design.
**Bachelor's degree in Information Technology or related fields.
3. Interactive Designer
Description:
**If you are someone who has an awesome creativity flair, imaginative, and has a great attention to detail, then you surely belong here together with many creative co-workers and fun atmosphere.
**The good news is this team is not only about fun, you will also get various experiences like no other place.
**With your awesome skill in various design softwares, you will be working with our creative team in making graphic design needs for Insibe's Clients.
Technical Skills:
**Candidate must possess at least Diploma.
**Awesome Photoshop, Illustrator, and InDesign skills.
**Have a photography skill is a plus.
**Understated and crisp UI design skills, with a balance of creativity vs standards.
**Ability to work with corporate brand design guidelines.
**Communicative and good team player
4. PHP Developer
Description:
**As a PHP Developer, you will bring solutions that change the lives of millions of users.
**Here at Insibe, you will work with a small team and can switch team or projects depending on business needs.
**We need people who are willing to learn and always eager to tackle exciting problems at a huge scale.
Technical Skills:
**Prior experience with PHP development.
**Experience with HTML5, CSS, JQuery, Bootstrap etc.
**Knowledge of MVC framework and WordPress
**Eager to learn new tools, techniques, languages, and technologies.
**Solve technical problems
**Knowledge of Unix/Linux environments is added advantage

How To Apply For Jobs At Insibe Technologies LLP?
To Apply For Jobs At Insibe Technologies LLP, Follow the below steps
Step 1: Go to the above link
Step 2: Enter your Name
Step 3: Enter your Mobile Number
Step 4: Enter your Mail ID
Step 5: Click on Submit Button