eDigital Consultants Hyderabad Graphic Designer : edigitalconsultants.com
Organisation : eDigital Consultants
Designation : Graphic Designer
Job Location : Hyderabad
Website : https://www.edigitalconsultants.com/careers.html
Want to comment on this post?

Go to bottom of this page.
Careers In eDigital Consultants
1.Graphic Designer
Job description :
We are in search of a talented and creative graphic designer who understands SEO and digital marketing as well as how to successfully communicate its compelling message through the graphic medium. If you possess the intuitive and learned skillset to create and execute consistently impactful graphics, have a passion and native curiosity for SEO and are motivated by optimizing online marketing strategies, we'd like to talk with you!

We need you to be a stand-out-of-the crowd graphic artist/designer with a solid foundation in SEO digital content and technology, who is as comfortable as a hands-on team player as you are working autonomously.
Roles and Responsibilities :
** Plan out a concept and accomplish the visual design by gathering all the required information.
** Prepare rough drafts and present ideas.
** Preparing GIFs & Videos based on client requirements
** Develop illustrations, logos and other designs using AI and Photoshop.
** Use the appropriate colors, size, typography and layouts for each graphic.
** Obtains approval of concept by submitting rough layout for approval.
** Work with copywriters and creative lead to produce final design.
** Contributes to team effort by accomplishing related results as needed.
** Test graphics across various media.
** Amend designs after feedback.
** Ensure final graphics and layouts are visually appealing and on-brand.
2.Digital Marketing Executive
Job description :
** Assist the team in the development of the overall digital marketing strategy
** Implement digital marketing activities across a broad range of digital marketing channels (SEO, SEM, Social Media, Email, Mobile, Display)
** Planning and monitoring the ongoing company presence on social media
** Launching optimized online advertisements to increase company and brand awareness
** Manage and maintain the companies owned media, including websites, mobile apps, and email/CRM software, etc.
** Manage the creation of relevant and engaging digital content for publishing onto various digital platforms
** Manage social media marketing campaigns
** Manage digital advertising campaigns (SEM, Display, Social, Programmatic)
** Manage SEO campaigns
** Set up conversion, pixel, and event tracking on the website and across various digital platforms
** Conduct research on market trends, brand's audiences and competitors, and end-to-end consumer journey to drive engagements and conversions
** Analyze digital marketing analytics reports and share insights with the team to develop optimization plans
** Stay abreast of emerging digital tools and platforms, digital marketing trends, new technologies, and share insights with the rest of the team.
Requirements :
** Proven experience as Digital Marketing Executive or similar role
** Excellent understanding of digital marketing concepts and best practices
** Experience with B2C social media, Google Adwords and email campaigns and SEO/SEM
** Working knowledge of ad serving tools (e.g., DART, Atlas)
** Perfect knowledge of web analytics tools (e.g. Google Analytics, NetInsight, WebTrends etc.)
** Skills and experience in creative content writing
** Analytical mindset and critical thinking
** Excellent communication and interpersonal skills
** Must be a graduate
3.Content Writer
Job Description :
We are looking for versatile, sincere and hardworking candidates for the positions of Content Writer with our firm. With eDigital, as a Content Writer or Editor, you will get the opportunity to work in a dynamic and fast growth environment, which will be both professionally and personally rewarding.
Job Responsibilities of Content Writer / Content Manager with Godot Media:
** Content writing / Copy writing in different writing styles and on all kinds of topics, industries and domains
** Research the topic(s), structure the writing pieces and create high quality, unique content
** Editor / Reviewer role involves editing/reviewing content pieces for guidelines, specifications and language.
** Participate in team and firm development activities; show enthusiasm about new streams of work and work towards acquiring new skills.
Required Candidate profile :
** Candidates with 0-2 years experience in similar work profile (content writer, copywriter, content editor / reviewer)
** Should have excellent English writing and comprehension skills
** Should be a regular internet user and be well versed with techniques of internet based research on various topics
** Should have the ability to work in all kinds of writing styles, content types and on different topics/domains. Keen to learn and willing to pick up a wide range of writing skills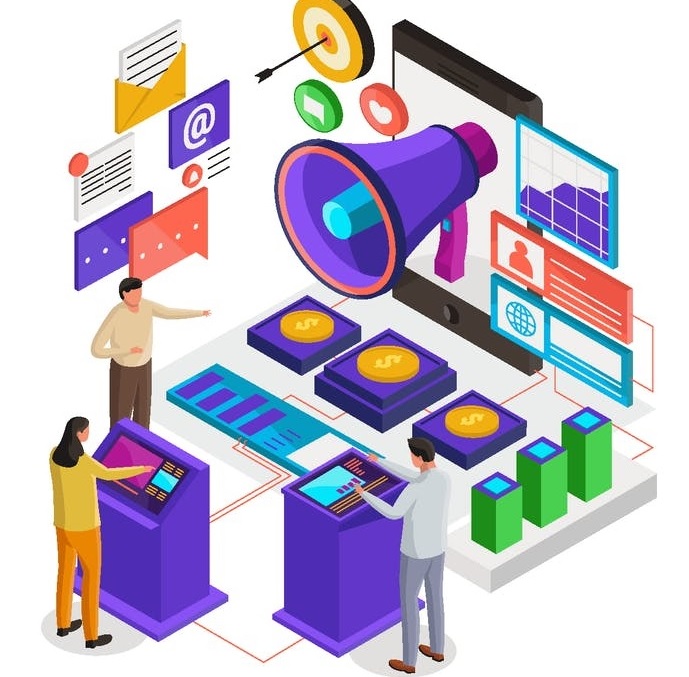 How To Apply For Jobs At eDigital Consultants ?
Step-1 : Go to the career page of eDigital Consultants
Step-2 : Choose your designation and click it.
Step-3 : Read the description and click "Apply Now" button
Step-4 : Fill the application with your details and upload your resume
Step-5 : Click on "Send" button.